Today, glass shower doors are considered the most popular bathroom elements. Therefore, we decided to explain to you the reason for this introduction.


glass shower doors

Firstly, thanks to the special interest of leading interior designers in the field of high-tech plumbing equipment, modern production of shower cabins has reached a fundamentally high level. Manufacturability is improving, new functions are being introduced, original design solutions and elements are being developed.

Secondly, modern glass shower enclosures are the rational use of bathroom space, as well as a combination of original design and functionality in one whole. Today, glass showers are very popular, which "save" bathroom space and endow the atmosphere of the room with visual air finesse. In most standard apartments, the bathroom area is limited. Therefore, in such rooms shower enclosures are installed in niches using shower doors made of glass.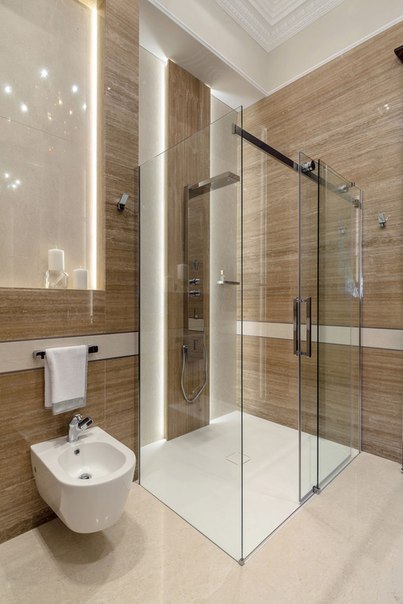 glass shower doors

Thirdly, shower cabins of glass have a number of advantages: compactness (the ability to make a full shower even in the smallest bathroom), combination with any design (glass is a material that can be embedded in any style of the room and it will look great) , ease of operation and care (the mechanism of glass shower doors is very simple and will withstand long operation), economical water consumption, durability (glass "does not age", therefore it will last for a long time), lack of environmental harm

Fourthly, the range of glass shower enclosures amazes with a variety of choices and offers many solutions for bathrooms of various designs. We manufacture and install glass showers on individual projects - in any size, under any bathroom design in accordance with the individual needs and wishes of the customer.